A Japanese -born, New York-based Artist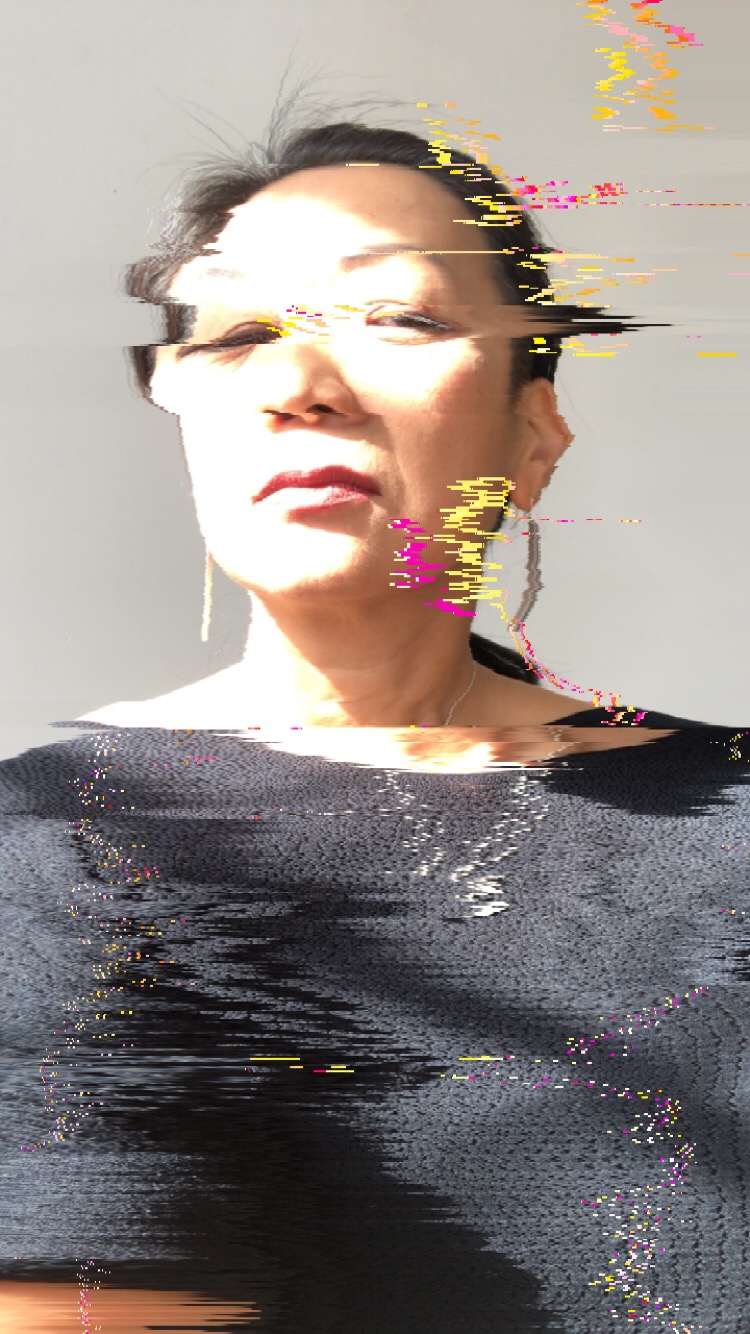 ARTIST STATEMENT

I am a New York-based Japanese artist who works in light sculptures, audiovisual performances, and technology. As an educator, I am the founder of a projection mapping and LED pixel mapping workshop, Mappathon™, teaching students projection mapping techniques, from conceptualizing to finalizing the installation. I have been showing my artwork and teaching in both the US and abroad.
My experience working as a real-time visual artist, VJ with experimental sound composers, 8-bit musicians, and club DJs, experimenting with improvisational communication with an audience in real-time highly influences my light installation artwork that evolved from Photography, Graphic Design, VJing, Projection-Mapping, to Light Sculpture.
My installations revolve around the Japanese homophone revealing the hidden meanings. It has a unique combination of meanings that are pronounced the same as another word but differs in purpose in Chinese characters. This concept expands my ideas, revealing the hidden meanings. I use it to constrain rules of structure and conceptualize my light sculpture. My main elements of the installations are deeply inspired by minimalistic, simple geometric beauty, Japanese philosophy, Zen, and sound. It contains complicated mechanisms that interact with my desire to allow the public to see new experiences in time and space.


BIO

CHIKA's experiences are a Paseo Festival advisory Council from 2017 - present, Designers-in-Resident at New York Hall of Science in 2020, Visible Future Lab Resident at the School of Visual Arts in 2019, New Media resident at Mana Contemporary in 2018, Harvestworks Workspace resident, Elsewhere Artist Resident in 2017, Bronx Museum AIM Program, Laboratory Resident, BRIC Media Arts Fellow, Triangle Workshop Resident in 2016, Made in NY Media Center by IFP Resident in 2015, Eyebeam Spring Summer Resident in 2013, and Experimental TV Center Resident in 2009.
Her work has been shown in the US as well as numerous international venues and festivals. Some sites include the American Museum of Natural History, the Museum of Art and Design, NY Hall of Science, Bronx Museum, Eyebeam, Harvestworks, the Hammer Museum (San Francisco), San Francisco Art Institute ( San Francisco ), Centre d 'Art Contempo rain (Geneva), Museo Regional de Guadalajara ( Mexico ), Matador Madrid ( Madrid ), and International Biennial Contemporary Art ULA-2 (Venezuela), Mapping Festival (Geneva), Mute (Montreal), Dumbo Art Festival, World of Light ( Los Angels ), Arcadia Earth and amongst others.
ARTIST CV






EDUCATION
MPS
BFA






RESIDENCIES
2020
2019
2018
2017

2016


2015
2013
2009

FELLOWSHIPS
2016
2012



AWARDS
1994


RESEARCH
2016


GRANT & FUND
2015
2014
2013











ITP, New York University NY, USA
School of Visual Arts NY, USA







Designers-in-Residency NY, USA
VFL Residency NY, USA
Mana Contemporary NJ, USA
Hervestworks Workspace Residency NY, USA
Elsewhere Artist Residency NY, USA
The Bronx Museum AIM Program Residency NY, USA
Laboratory Residency WA, USA
Triangle Workshop Residency NY, USA
Made in NY Media Center by IFP Residency NY, USA
Eyebeam Spring Summer Residency NY, USA
Experimental TV Center Residency NY, USA


BRIC Media Arts Fellowship NY, USA
IAC Teaching and Research Fellowship NY, USA
ITP, New York University Fellowship NY, USA



Rhodes Family Award, School of Visual Arts NY, USA



Metropolitan Museum Media Lab Researcher NY, USA


New Mexico Art Fund NM, USA
The Manhattan Community Arts Fund NY, USA
Foundation for Contemporary Arts Emergency Grants NY, USA
NYSCA Electronic Media & Film Presentation Funds NY, USA
















ARTIST TALK
2018
2017



2016



2015

2014


2013


2012
2010


VISITING ARTIST
2017
2016
2015




















Potion Design NY, USA
Parsons School of Design NY, USA
Universidad del Desarrollo Santiago, Chile
Hervestworks NY, USA
PMAJ TOKYO. JP
Ramapo Collage NJ, USA Carrot Creative NY, USA
Campus Party Guadalajara, MX
Spokane WAM WA, USA FIMA Morelia, MX
PMJA TOKYO, JP
Pecha Kucha Taos NM, USA
Zuyd University NY, USA Huge NY, USA
Japan Foundation NY, USA
ITP, NYU NY, USA NYU Gallatin School NY, USA
NYU Polytechnic School of Engineering NY, USA
Mappi Festival, Museo de la ciudad Quito, EC
The Very First Year: Pecha kucha, Eyebeam NY, USA
ESI Design NY, USA
Apple Store TOKYO, JP
Wiki-Sprint Mapping Festival, Geneva, CH



Universidad del Desarrollo Santiago, CL
Ramapo College of New Jersey NJ, US
University of North Texas TX, USA