OPTO SONIC TEA
Audio Visual
Performance
MATEIRAL
LED by garagecube, DMX Converter, Softwares, Computer.
CREDIT
Curated : OptoSonic Tea, Ursula Scherrer & Katherine Liberovskaya
Organized: Corinne Erni
Collaborater: Harvestworks
SIZE
6 x 4 ft
---


CONCEPT
OptoSonic Echoes
is an 8-channel continuous sound installation positioned at the exterior of the Museum's north entrance, containing the voices and sounds of participants in the September 27 performance,
OptoSonic Tea @ the Parrish
, an evening-length group improvisation featuring some of the world's most innovative video and sound artists.
Conceived by OptoSonic Tea founders Katherine Liberovskaya and Ursula Scherrer,
OptoSonic Echoes
was put together by composer Michael J. Schumacher using recordings provided by the artists. The piece reveals thoughts about process, art, technical topics and collaboration, along with a smattering of musical sounds, noises, and field recordings. Visitors will have a chance to hear firsthand the ideas and concerns that will go into the creation of the special performance on September 27.
OptoSonic Echoes
and
OptoSonic Tea @ the Parrish
are new commissions for the Museum's
Platform
project, an annual invitation to an artist or artist collective to consider the entire Museum as a potential site for works that transcend disciplinary boundaries, encouraging new ways to experience art, architecture, landscape, and community.
Artists: Benton C Bainbridge, Marcia Bassett, Ranjit Bhatnagar, Kit Fitzgerald, Andy Guhl, Shelley Hirsch, CHiKA, Chris Jordan (cj), Katherine Liberovskaya, LoVid, Laura Ortman, Ursula Scherrer, Emma Souharce, Shane Weeks.
---
2019

Parrish Art Musum
Optosonic Tea Swiss

NY USA
Solothurn CH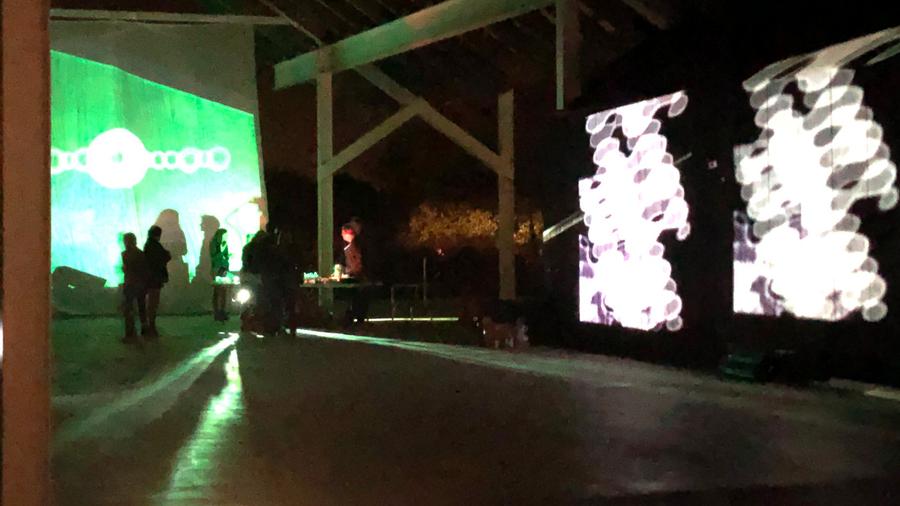 ---