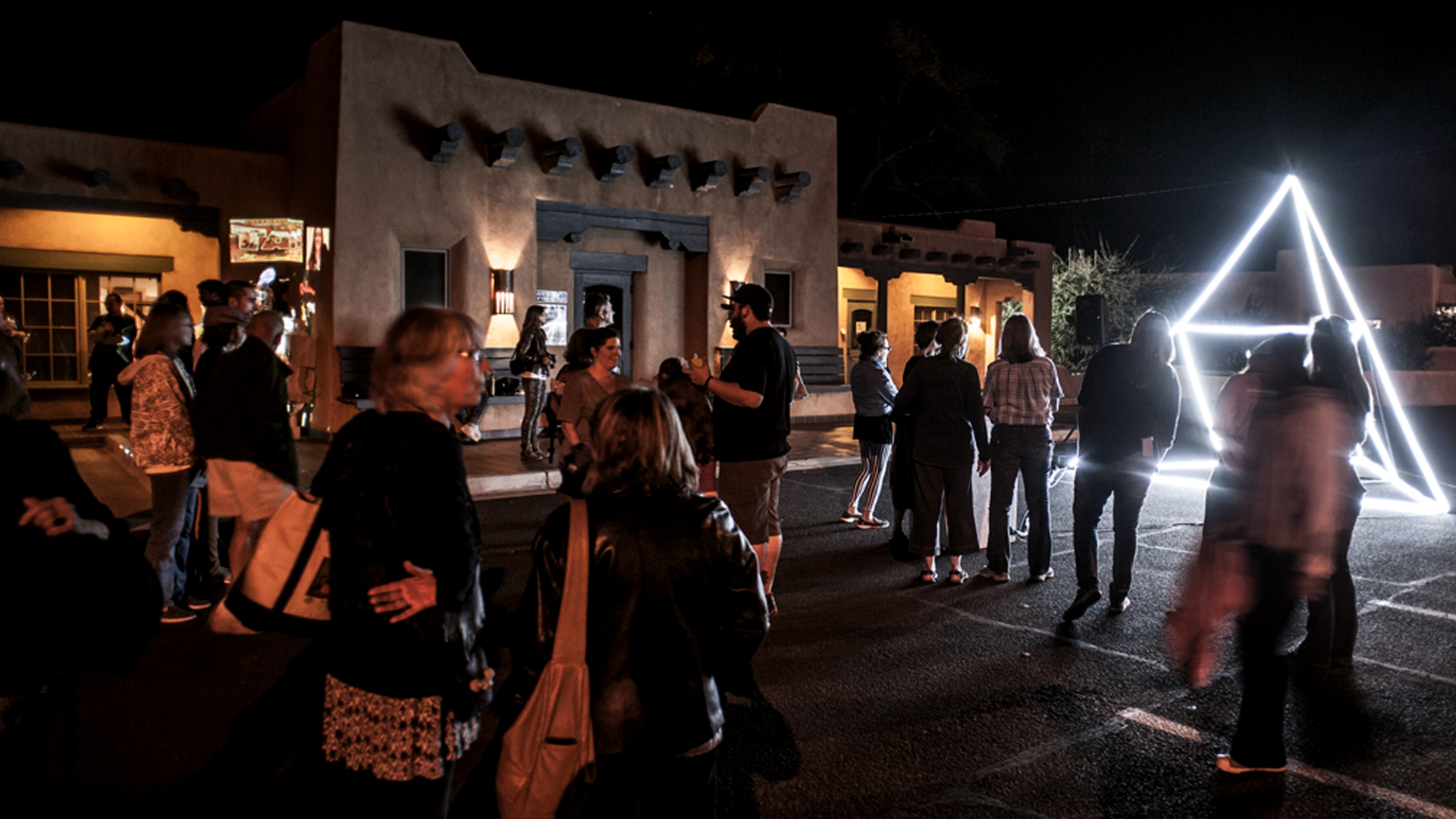 SEI04


2015
Interactive LED Lights Installation with sound
CREDIT
Concept & Design: CHiKA
Original Sound:
Phan Visutyothapibal
LED light:
ShowJockey
MATERIAL
LED lights
, Software, Computer, Electric hardware, Metal pipes, Boxes
SIZE
15 x 15 x 15 ft
CONCEPT

SEI is a Japanese homophone with the meaning of Star ( 星 ), Silent ( 静 ), Live ( 生 ). SEI04 is 15 feet high, large-scale interactive LED sculpture. The installation is brought to life through the viewers' interaction. When a viewer places their hand over the sensor, it activates the dormant installation from a still light star into different lights moving in the symphony.

FUND

NEW MEXICO ART FUND

2015

The Paseo Taos Art Festival
NM, USA